2013 GIDRM/GIRM Gold Medal
Rino Esposito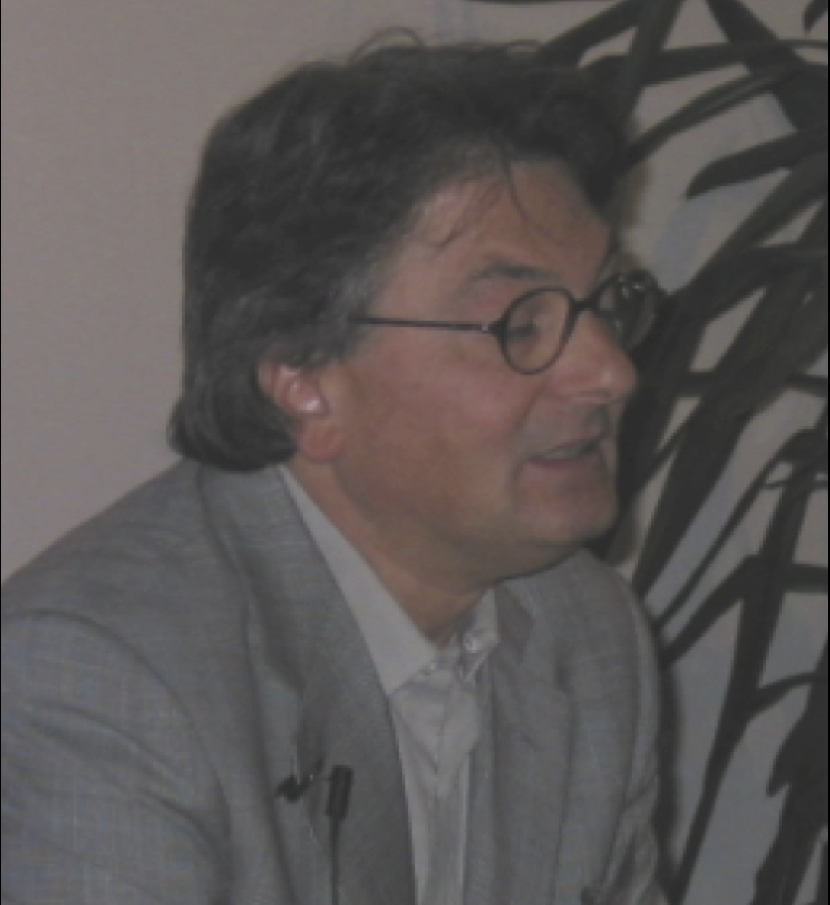 ---
I consigli direttivi del GIDRM e del GIRM assegnano la medaglia d'oro 2013 al Prof. Rino Esposito per la sua eccellente attività scientifica e per l'impegno profuso in modo instancabile e con il massimo rigore alla conoscenza dell'NMR, alla sua applicazione in tutti i campi del sapere, e alla sua divulgazione.
Il Prof. Esposito ha dedicato tutta la sua carriera scientifica allo studio teorico e pratico della Risonanza Magnetica Nucleare, occupandosi di studi strutturali e chimico-fisici di peptidi e proteine e lavorando nel contempo allo sviluppo di nuovi approcci metodologici, tra cui, per citarne solo alcuni, lo studio di perturbazioni paramagnetiche per la determinazione di superfici proteiche accessibili, lo sviluppo di metodi per la determinazione delle distanza internucleari da esperimenti 2D eteronucleari, l'analisi e l'effetto di accoppiamento forte, la determinazione dell'accoppiamento scalare da spettri TOCSY e l'osservazione di modi collettivi negli stessi spettri, metodi per la ricostruzione di dati NMR tramite funzioni di autocorrelazione modificate e linear prediction, applicazione di gradienti di campo per la selezione di cammini di coerenza, valutazione di parametri termodinamici da esperimenti di scambio isotopico. Inizialmente ha lavorato nell'Industria (Assoreni ed Eniricerche) dove si è occupato dello studio di proteine e peptidi di membrana e sistemi micellari. Si è anche occupato dello sviluppo di Si-NMR in soluzione e in solido per la caratterizzazione di film di silicio e fasi cromatografiche stazionarie.
Ha poi lasciato l'industria per entrare come ricercatore all'Università di Udine nel 1990. Già dai tempi dell'industria prima e, dopo, dall'Università, ha lavorato nei laboratori internazionali più prestigiosi, a Oxford con il Prof. Ian Campbell, a Londra alla School of Pharmacy diretta dal prof. Willie Gibbons, a Losanna nel laboratorio del Prof. Bodenhausen ed è stato invited visiting a Grenoble e all'Università di Osaka.
Nel campo delle Life Sciences il Prof Esposito ha studiato parecchi sistemi tra cui oligonucleotdi come complessi di rutenio con attività antitumorale, peptidi immunogenici e costrutti peptidici retro-inversi analoghi della regione immunodominante della proteina di rivestimento del virus del foot and mouth disease, il peptide MAP della tossina della pertosse, peptidi modello di canali ionici. Si è occupato dello studio del metabolismo di composti fosforilati durante la contrazione muscolare accoppiando misure di 31P con misure ergometriche in situ sul gastrocnemio di rana, ha studiato heat shock protein murine, omeodomini, domini proteici responsabili dell'adesione e migrazione cellulare e negli ultimi anni il progetto più importante ha riguardato lo studio di proteine amiloidogeniche, studio che lo ha portato ad ottenere risultati molto brillanti, non solo a livello di pubblicazioni su riviste prestigiose, ma anche a livello di riconoscimenti internazionali, come per esempio l'invito più volte ripetuto come visiting associate professor da parte del prof. Goto presso l'Università di Osaka.
Il Prof. Esposito è stato uno dei docenti più attivi nelle scuole GIDRM, ed ha sempre dedicato moltissima attenzione e cura alla didattica, alla comprensione e divulgazione di tutti gli aspetti teorici dell'NMR.
Un'altra caratteristica che va assolutamente ricordata e che rende l'attività del prof. Esposito abbastanza unica, è la grande generosità scientifica delle sue competenze e del suo sapere, che ha profuso unitamente ad una grande passione per il suo lavoro, non solo nel suo gruppo ma a tutti i livelli con tutti gli amici e colleghi sia in ambito nazionale che internazionale.
Sicuramente si può dire che poche persone nel panorama scientifico globale hanno la sua profonda conoscenza della Risonanza Magnetica Nucleare.