XLIX National Congress on Magnetic Resonance
Online – September 8-10 2021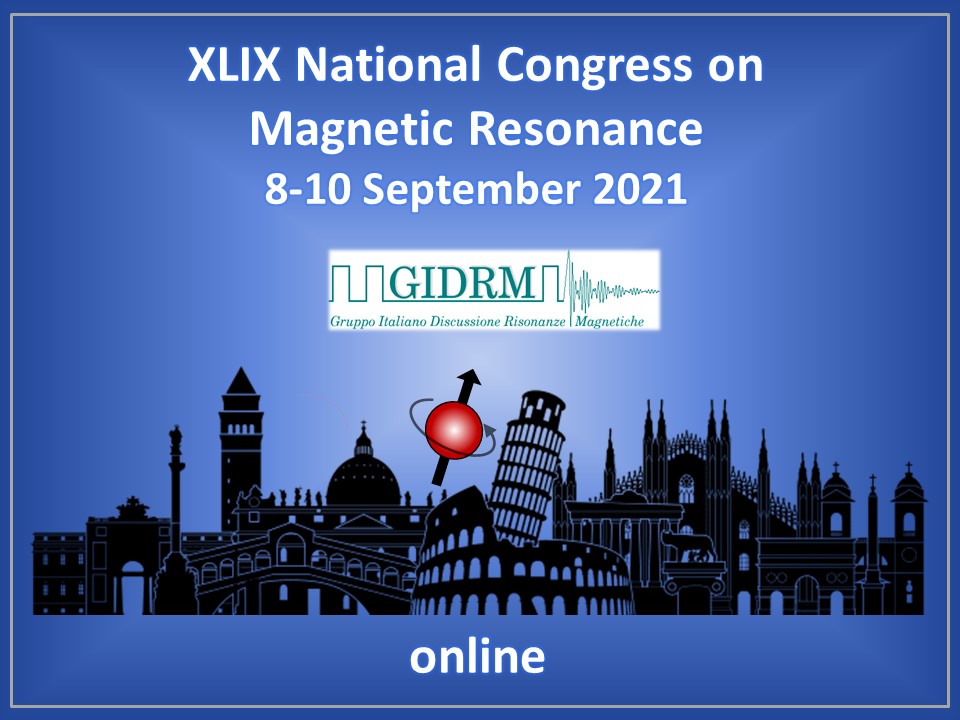 Abstracts & Communications
Abstracts
The Abstracts submission deadline for oral presentations is June 10th 21st 2021.
The Abstracts submission deadline for poster presentations is June 30th 2021.
The Poster (.pdf format) and Video (.mp4 format) uploading deadline is July 31th 2021.
One page abstract (in Word format) written in English must be sent by e-mail to: congresso2021@gidrm.org. Please specify in the message if you prefer a poster or an oral communication and, in the case you have less than 36 years, if you would like to apply for the Poster contest.
You will be notified of the acceptance for oral contribution by June 30th 2021.
Please download the template and follow the style therein in writing your abstract.
---
Oral Communications
Scientific contributions presented as oral communications must last a maximum of 20 minutes, discussion included. The official language of the meeting is English.
---
Posters
The language for posters is English. Posters have to be in .pdf format, size of page cannot exceed A3 and files cannot be bigger than 20Mb, format of the poster must be portrait orientation.
Participants are encouraged to submit a 3 min video (mp4 format) together with the .pdf file. Poster will be peer-reviewed and selected for a 5 min oral presentation during the poster session of Friday 10th.
Video presentation can be maximum 3 min long, adjusted to web quality.
---
Best Poster Award
All posters presented by researchers under 36 years old are eligible to take part to the GIDRM poster contest, if chosen by the presenter at the submission. The winners will be announced during the closing session of Friday 10th September.
---
Disclaimer
By uploading your Abstracts, Posters and Video you fully agree with them being presented on the GIDRM virtual platform.