XLV National Congress on Magnetic Resonance
Frontiers of Nuclear Magnetic Resonance: translational aspects and advanced solutions to new scientific, technological, and societal challenges
Modena, 5-7 September 2016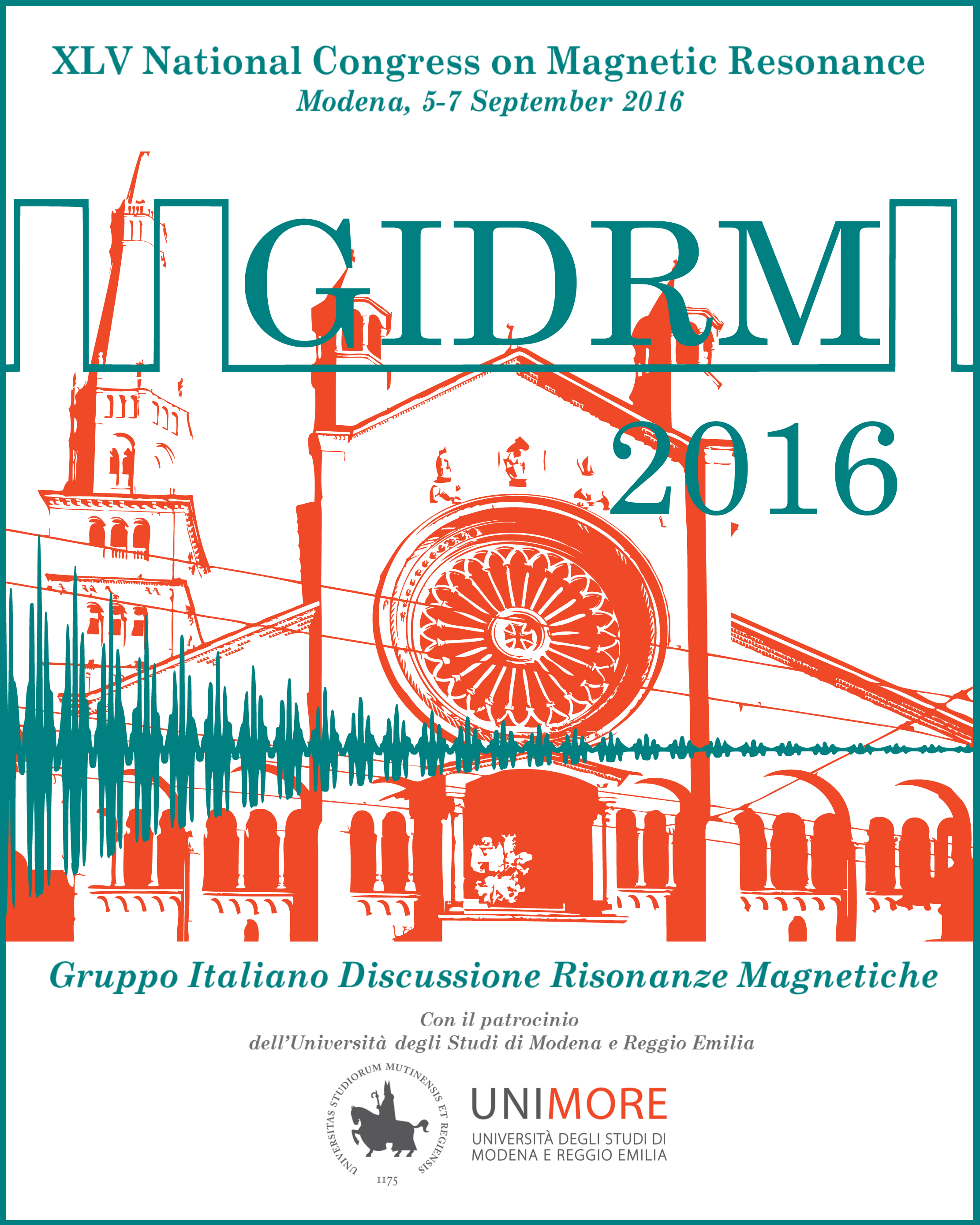 Accommodation
Accommodation is NOT included in the registration fee except for young researchers recipient of the Attendance Grants, for whom accommodation is provided by the organizing committee. The remaining participants are kindly invited to book their own hotel rooms.
Hotels located close to the Congress venue:
Name

Class

Prices with breakfast

Address

Information

Hotel Astor

**

69 € twin or double room

49 € single room

Via Minelli, 61

Tel. 059 / 365037

Fax 059 / 371250

info@hotelastormodena.com

Albergo Moderno

**

64 € twin room*

48 € single room*

Via Giuseppe Ciampi, 244/1

www.albergomoderno-hotel-modena.it/

Tel.:059 363502

Cell.: 347 5503916

info@albergomoderno-hotel-modena.it

Hotel Daunia

***

89 € twin or double room

57 € single room

Via del Pozzo 158

+39 059371182

info@hoteldaunia.it

Hotel Real Fini Via Emilia

****

Info by e-mail or telephone

Via Emilia Est 441

Tel. +39 059.2051511 info@hotelviaemilia.it
*please check if the room has or not private bathroom and air conditioning
Other hotels in the center of Modena
These hotels have an agreement on fares with University of Modena and Reggio Emilia. When you book, specify that you participate to the Congress, ask the hotel to apply these special fares and check if the "tourist tax" is included or not.
The venue can be reached from "via Emilia centro" catching Bus 7 ("Gottardi" direction) up to the "Braghiroli" bus stop (about 15-20 minutes).
Name

Class

Prices with breakfast

Address

information

Canalgrande Hotel

****

€ 84 single room

€ 99 double for single use

€ 110 twin room

Corso Canalgrande, 6

www.canalgrandehotel.it

Tel.: +39 059 21.71.60

info@canalgrandehotel.it

Best Western Hotel Libertà

***

€ 69 single room

€ 84 double for single use

€ 96 twin room

€ 120 triple room

€ 150 Junior suite

Contact the hotel by phone to have the special fares applied

via Blasia, 10

Tel. +39 059 222365 fax.

Hotel Estense

***s

€ 75 economy single room

€ 85 single room

€100 double for single use

€ 130 twin room

€ 155 triple room

via Jacopo Berengario, 11

Tel. +39 059 219057/242057

Hotel Europa

***

€ 59 double for single use

€ 74 twin room

Corso Vittorio Emanuele, 52

Tel. +39 059 217721

Hotel Principe

***

€ 59 double for single use

€ 74 twin room

Corso Vittorio Emanuele II, 94

Tel. +39 059 218670

Best Western Premier Milano Palace Hotel

****s

€ 129 double for single use

€ 149 twin room

Corso Vittorio Emanuele II, 68

tel. +39 059 223011 info@milanopalacehotel.it

Ostello San Filippo Neri

€ 28 single room

€ 44 twin room

€ 60 triple room

€ 76 quadruple room

Breakfast and towels not included

Via Sant'Orsola n°52

Tel.: +39 059234598