CEST2014 – The 4th International Workshop on Chemical Exchange Saturation Transfer Imaging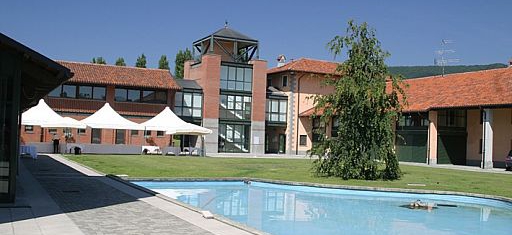 After Turin (2010), Dallas (2011) and Annapolis (2012) the next CEST Workshop will be held again in Italy at the Bioindustry Park in Colleretto Giacosa (55 km from Turin, Italy) on May 8-9th, 2014.
The workshop is organized by the University of Turin, the Bioindustry Park and the GIDRM (Italian Magnetic Resonance Discussion Group).
The workshop is intended to bring together research groups worldwide involved in the improvement of CEST imaging and spectroscopy and highlight new pulse sequences/imaging schemes, contrast agents and applications of this emerging new technology.
This workshop will welcome both established and new investigators, and aims to provide a broad overview of the field, with two days of sessions which include both oral and posters presentations.
FOR INFORMATION ON SCIENTIFIC PROGRAM, ABSTRACT SUBMISSION, ACCOMODATION, TRAVEL AND VENUE PLEASE REFER TO THE OFFICIAL WORKSHOP WEBSITE:
http://www.cim.unito.it/website/CEST2014/
---
Registration and Fees
The early registration deadline is April 11, 2014.
Registration fee:
€150 before April 11th
€ 200 after April 11th.
The registration fee will cover the costs of coffee-breaks, lunches and transports on May 8-9th and it is inclusive of GIDRM subscription fee.
The registration fee can be paid online by Credit Card (VISA/MASTERCARD) or by Bank Transfer.
To register and to pay the fee for the congress you have to:
fill in the registration form you found here, please remember to fill in the Bank Transfer Number field if you have chosen to pay by bank transfer in our shop
---
Grants
Young italian members of GIDRM are eligible for 3 attendance grants of 150 Euro covering the registration fee. To apply for a grant please send your curriculum vitae and an abstract of your contribution to the meeting to direttivo@gidrm.org
---
Location
Bioindustry Park, Colleretto Giacosa (TO), Italy
{mosmap text='Bioindustry Park Silvano Fumero'|width='100%'|height='600'|googlewebiste='maps.google.it'|address='Bioindustry+Park+Silvano+Fumero&data=!1m4!1m3!1d13489!2d7.8332527!3d45.4337821!4m15!2m14!1m13!1s0x0%3A0x912fe9c0ebf533f7!3m8!1m3!1d3372!2d7.8285374!3d45.4397822!3m2!1i1680!2i925!4f13.1!4m2!3d45.4404872!4d7.8268958'|zoom='14'|zoomType='Large'|zoomNew='1'|mapType='Normal'|showMaptype='1'|weather='1'|overview='1'|dir='5′}