The Promises and Dark Sides of Artificial Intelligence in NMR, MRI and Neurosciences
AIMS
The primary goal of this workshop is to bring together the diverse but overlapping communities of physicists, chemists, computer scientists, biologists, clinicians and neuroscientists to explore novel, out-of-the box angles through which trans-disciplinary challenges in NMR, MRI and neuroscience research and technology can be tackled using Artificial Intelligence. This will include proposing a vision of the most promising directions and short/mid-term future scientific, technological, ethical and regulatory synergies.
Registration deadline: end of March, 2021.
Other Info:
Jan 15th –Mar 31st, 2021 – Asynchronous Workshop: All talks will be recorded in advance and available anytime to all attendees and spearkers. Every talk will be coupled to a virtual discussion room for asynchronous Q&A at gidrm2020.uniroma2.it
Feb 19th, 2021 – Live Workshop: Talks will be presented or reproduced in presence of the speakers (see detailed program). This is your chance to meet the speakers, ask your questions LIVE and discuss your collaborative ideas!
Fees: Free for 2020 GIDRM members, € 35 ($41) for non-GIDRM members. Includes 1-year GIDRM membership (valid through 2021) and free access to all 2021 GIDRM days and school held online.
30 ECM credits included for Medical Doctors, Physicists, Chemists, see AGENAS for full list (National Italian Health System only)
Click here to buy the GIDRM membership fee

To attend this event please compile this form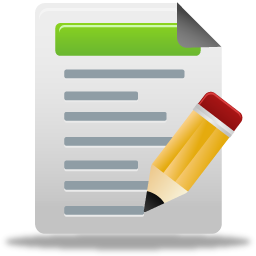 Further contacts: info@gidrm2020.uniroma2.it
Download the flyer in pdf

Download the programme in pdf

Download the Book of Abstracts in pdf

Scientific Committee:
Marco Geppi (University of Pisa)
Marcello Alecci (University of L'Aquila)
Silvia Borsacchi (CNR Pisa)
Mariapina D'Onofrio (University of Verona)
Simonetta Geninatti Crich (University of Turin)
Giacomo Parigi (University of Florence)
Giuseppe Pileio (University of Southampton)
Nicola Toschi (University of Rome 'Tor Vergata')
Maria Guerrisi (University of Rome 'Tor Vergata')
Francesco G. Garaci (University of Rome 'Tor Vergata')
Roberto Floris (University of Rome 'Tor Vergata')
Federico Giove (University of Rome 'Tor Vergata')
Andrea Duggento (University of Rome 'Tor Vergata')
Allegra Conti (University of Rome 'Tor Vergata')
Silvia Minosse (University of Rome 'Tor Vergata')
Local Organizing Committee:
Maria Guerrisi (University of Rome 'Tor Vergata')
Nicola Toschi (University of Rome 'Tor Vergata')
Andrea Duggento (University of Rome 'Tor Vergata')
Allegra Conti (University of Rome 'Tor Vergata')
Silvia Minosse (University of Rome 'Tor Vergata')
Antonio Canichella (University of Rome 'Tor Vergata')
Francesco Di Cio' (University of Rome 'Tor Vergata')
Full details at https://gidrm2020.uniroma2.it/