GIDRM Workshop: "Advanced Hardware, Methods and Applications in NMR/MRI"
Location: University of L'Aquila
Organizers: Marcello Alecci, Angelo Galante
Date: 7-8 June 2018
Aims of the Workshop:
The first goal of the GIDRM Workshop is to bring together the Italian community working on, or interested in, advanced hardware, methods and applications in the field of NMR/MRI, spanning from ultra low to ultra high magnetic fields.
The second goal is to establish stronger bounds between GIDRM members working in Italy/abroad and Companies providing NMR/MRI products and services, with the hope to establish collaborations for future grant applications and research projects. To this respect a round table will allow the Companies to present their latest advances in products and applications, and also to answer questions and needs from the public.
Finally, an informal poster session will be available for the participants, where they can show up to 2 posters recently presented in other workshops/conferences, with the aim to enlarge the network of collaborations within the GIDRM colleagues.
Download the poster:

Confirmed Speakers:
Silvio Aime (University of Turin, Italy)
Marcello Alecci (University of L'Aquila, Italy)
Angelo Bifone (IIT Trento, Italy)
Richard Bowtell (University of Nottingham, UK)
Guido Buonincontri (Fondazione Imago7, Pisa, Italy)
Nicola Funicello (University of Salerno, Italy)
Rossella Canese (ISS, Rome, Italy)
Angelo Galante (University of L'Aquila, Italy)
Enrico Luchinat (CERM, University of Florence, Italy)
Pasquina Marzola (University of Verona, Italy)
Alessandra Flori (IFC-CNR, Pisa)
Giulia Mollica (ICR-CNRS, Aix Marseille Université, France)
Maurizio Repetto (Polytechnic University of Turin, Italy)
Scientific Committee:
Marco Geppi (University of Pisa
Lucia Calucci (ICCOM-CNR, Pisa)
Donatella Capitani (IMC-CNR, Rome)
Mariapina D'Onofrio (University of Verona)Michele Chierotti (University of Turin)
Giuseppe Pileio (University of Southampton)
Paola Turano (University of Florence)
Marcello Alecci (University of L'Aquila)
Rossella Canese (Istituto Superiore Sanità, Rome)
Marco Chiarini (University of Teramo)
Stefania Della Penna (University of Chieti-Pescara)
Angelo Galante (University of L'Aquila)
Maurizio Marrale (University of Palermo)
Luca Menichetti (IFC-CNR, Pisa)
For more information download the program: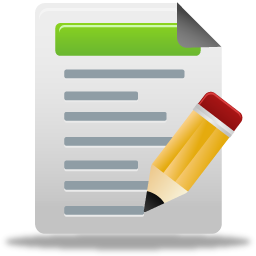 For registration, please fill the form
The registration fee, also covering lunch and coffee-break costs, is of 40 Euros for GIDRM members and of 60 Euros (including subscription to GIDRM for 2018) for non-members.

To pay online visit our shop.
Deadline for registration: May 31st 2018
How to reach L'Aquila and Hotels:

For information, please contact: laquila2018@gidrm.org