Integration of NMR and MRI with other techniques in Brain imaging
Date: May 30-31 2019
Venue: University of Chieti-Pescara, ITAB, room Galileo, via Luigi Polacchi, Chieti
Organizing Committee: Stefania Della Penna and Cosimo Del Gratta (University of Chieti "G. D'Annunzio")
Deadline for registration: May 20th 2019 May 26th 2019
The registration fee, also covering lunch and coffee-break, costs 40 euros for GIDRM Members and 60 euros for non members (including subscription to GIDRM for 2019)
To register for this event please buy the product on our shop

and compile our registration module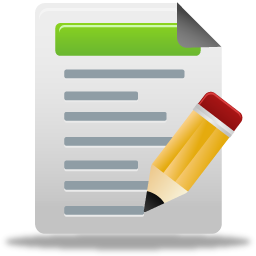 Please download the workshop program

The hotels suggested in Pescara are located at walking distance from the bus station.
To reach the workshop venue by bus get the "Pescara-Chieti via Ospedale/Università" of the "TUA" group at the bus station. Timetables can be inspected at https://tua.mycicero.it/TPWebPortal/.
To reach the workshop venue by car, get the highway to Chieti called "asse attrezzato", take the exit to Piceno Aprutina and then Via dei Vestini to ITAB.
For the hotels suggested in Chieti : the Hotel agli Amici is at walking distance from ITAB. The Hotel Parco Paglia is at about 20 minute walking from ITAB.
Scientific Committee
Marco Geppi (University of Pisa)
Lucia Calucci (ICCOM-CNR, Pisa)
Donatella Capitani (IMC-CNR, Rome)
Mariapina D'Onofrio (University of Verona)
Michele Chierotti (University of Turin)
Giuseppe Pileio (University of Southampton)
Paola Turano (University of Florence)
Stefania Della Penna (University of Chieti-Pescara)
Cosimo Del Gratta (University of Chieti-Pescara)
Marcello Alecci (University of L'Aquila)
Angelo Galante (University of L'Aquila)
Michela Tosetti (University of Pisa)
Alessandra Bertoldo (University of Padua)
Francesco de Pasquale (University of Teramo)
Maurizio Corbetta (University of Padua)
Richard Wise (University of Cardiff)
Hotels at Pescara
Hotel

Address

Phone

E-mail

Website

HOTEL ESPLANADE

4 stars

Via 1° Maggio 46 – 65122 Pescara

+39 085 292141

reservations@esplanade.net

VICTORIA HOTEL

4 stars

Via Piave, 142 – 65122 Pescara

+39 085 374132

hotel@victoriapescara.com

BEST WESTERN HOTEL PLAZA

4 stars

Piazza del Sacro Cuore, 55 – 65122 Pescara

+39 085 421 4625

HOTEL ALBA

3 stars

Via Michelangelo Forti, 14 – 65122 Pescara

+39 085 389145 / 4225097 / 292163

info@hotelalbapescara.com

http://www.hotelalbapescara.com/

HOTEL CARLTON

4 stars

Viale della Riviera, 35, 65123 Pescara

+39 085373125

http://www.carltonpescara.it/
Hotels at Chieti Scalo
Hotel

Address

Phone

E-mail

Website

BEST WESTERN HOTEL PARCO PAGLIA

4 stars

Via Erasmo Piaggio, snc – 66100 Chieti Scalo

+39 0871 574300

parcopaglia.ch@bestwestern.it

NUOVO ALBERGO

3 stars

Viale B. Croce, 13 – 66100 Chieti Scalo

+39 0871 565141

http://nuovoalbergo.it/

ALBERGO DEGLI AMICI

2 stars

Via Colle dell'Ara, 3 – 66100 Chieti Scalo

+39 0871 560773

info@albergodegliamici.it

https://www.albergodegliamici.it/